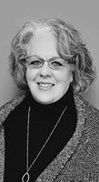 Sarah Michelle Ogden BA(H), MSW,RSW
Service Exclusions: Our clinicians will respond in a timely manner to any inquiry for service. Please be aware that clients may require crisis services if they are experiencing acute psychosis or are at immediate risk of suicide or harm to themselves or others. However, we will certainly support clients to access additional supports should any of these situations come to our attention. Please be aware that crisis services are available 365 days a year, 24/7, by calling 911, Four County Crisis (1-866-995-9933) or 613-310-OPEN should you or someone you know be in crisis.
Laureen Mitchell BSW, MSW, RSW
Take Another Step in Your Journey
WELCOME
Message from Transitions Counselling Services
At this time, to respect the guidelines for physical distancing, our physical location is not open to clients. However, we are providing telehealth services (video conferencing & phone sessions) during this time of heightened health anxiety to new & existing clients. We are accepting new referrals for counselling.
Please contact us at 705-947-2256 or via transitionscounsellingservices.ca/contact if you are interested in counselling.
Remember to take good care of yourselves and each other.
We wish to extend our care and concern to anyone who has been affected by COVID19.
~~~~~~~~~~~~
Whatever life has brought you, you don't have to go through it alone. Today, you have taken another step in your journey towards growth and well-being
Whether you're experiencing depression, anxiety, grief, relationship problems, issues relating to changes in your health or aging, or other challenges, professional support can make a significant positive difference. You are the expert on your own life, we are here to support you in exploring the questions & answers within that can lead you down a more fulfilling path.
Therapy is a joint effort. We believe counselling is a process whereby a client seeks to resolve personal and/or interpersonal difficulties with the assistance of a trained professional. Your therapist will bring to the session their professional knowledge and experience, but the ultimate responsibility for growth and change rest with the client(s). You are invited at any time to ask questions about your therapist, their methods, and/or the plan for treatment.
Please Contact Us for a consultation today.